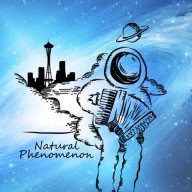 User Power
Value/Post Ratio
300%
May 6, 2018
1
3
Hello Everyone,
My name is Isael Sanchez and I am currently a 22 yr. old construction safety engineer in Seattle, Washington. I have read MJ's
Millionaire Fastlane
book twice and currently half way through
Unscripted
(WOW). I can confidently say these books have made a major impact in the way I view the world and I'm very thankful for that.
I little bit about myself..
I grew up in a small town known as Kittitas in the State of Washington raised by both my parents who migrated into the states from Mexico. All through grade school I was the shy kid in the class and was first introduced to entrepreneurship my junior year in high school. Although I did not know what entrepreneurship meant at the time, I began designing t-shirts and sweatshirts and selling to friends and family. It was fun while it lasted but lost my passion when I graduated. I was not very sure what I was going to do after high school so I followed the SCRIPT.
I went to college and managed to finish in 3 years rather than the traditional 4 years. I consider myself very lucky considering I graduated with minimal debt (5k). After graduation I continued to follow the script and got a traditional 9-5 job which is where I have been for the last 10 months and counting.
I work as a safety engineer in the construction industry. about 4 months in I began realizing how crazy it is for someone to work all day for 40+ years of there lives..
I had always been into self-improvement books and liked the idea of entrepreneurship but after being a part of the 9-5 lifestyle I know its not something I want to settle for. After reading
Millionaire Fastlane
I began trying to think of different ways I can add value to my industry and make a major positive impact. The major flaw I saw was the lack of communication between the safety community...
What a better way to bring a group of like-minded people together than a forum
Safetysharks.com was born.
Its time for me to get serious and continue growing as an individual
I would greatly appreciate any help and guidance into entrepreneurship!
Thank you.