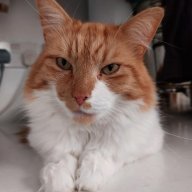 Bronze Contributor
Read Fastlane!
Read Unscripted!
Speedway Pass
This continues on from my last post of
Keeping Myself Accountable
. I'm posting weekly to keep myself accountable & see my progresssion. I'm posting a day early.
Progress so far
Ticked off 3/3 goals from last week.
Finished Chemistry Stencil Prototype & Researched Manufacturers
I'm currently developing this product: a chemistry stencil. I'm a chem. student - drawing these repetitive and annoying shapes can be a drag in lectures and I've been exploring ways to solve this need (of course after doing market research). Its a small market, but I think its worthwhile doing. The strategy is to get a prototype & pitch it to my university - also sell some of these online. After some sales I can then go to other universities to sell to.
Never done CAD before, but taught myself over the past week. Had to do this because a laser cutter can only read CAD .dxf files plus I'm sick of relying outsourcing. Also added in some more annoying to draw shapes. Waiting back on a manufacturer for a quote of how much it'll cost to make a prototype & get it made in stainless steel.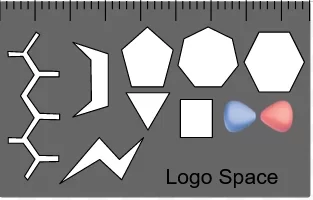 V1 on GoogleDraw // V2 in LibreCAD
Key features that make this different to competitors
Quality & bendable stainless steel - the others are plastic
Sustainability - metal is more recyclable than plastic (plus it lasts longer)
Shapes that are not avalible on existing products - the ones I saw had bits missing.
Size of a credit card - easily deployed.
Space for a logo (in the case for selling to universities)
Creating a flow diagram for my co-founder
This is for the other business. We do student merchandise for university societies - they're lazy and cant be bothered to look for a manufacturer & in most cases they don't know where to start
Haven't made a massive flow diagram before either. This details our quoting system. Going to have a meeting with him tomorrow on if this is good or absolute crap.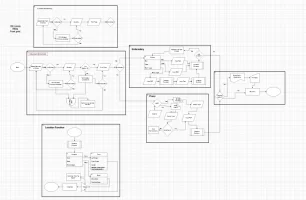 Researching bulk T-Shirts
I've found some sustainable garments that I'm interested in getting in for our press, now going to have a meeting with my cofounders with the results I've researched.
BONUS - Sales, Sales, Sales!
Began doing cold emailing prospect clients for the Merchandise business. Already contacted 14 to date. 0 have come back.
Final Thoughts
This past week I've found myself disappointed. Lots of things I've done have been
action faking
and I've been looking to address this. Still been really looking critcally at what I've been doing in my life up to this point.
Next Steps
Cold email five potential clients everyday for the next week. I got this massive list that I need to churn through.
See if I can get a prototype/an order in for the stencil.
To be honest I need to do some study for chemistry - gonna begin revision on Monday.
Cheers