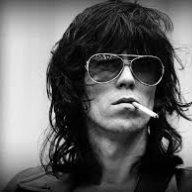 New Contributor
Read Fastlane!
Read Unscripted!
What's up, folks. I wanted to reach out and introduce myself to the forum. I've read both of MJ's books (Fastlane twice), and have been lurking around the forum, on and off, for years. This being said, I feel like it's important to share my opinions and give other users as much information as I can as a form or repayment for the years of using other's advice. Yes, I should have done this a long time ago.
Anyways, on paper... Anytime anyone asks me what I do, it's nowhere near what I finished college for- Engineering. And to them, it's such a complex idea to not do what you've spent 4-5 years studying for. Sheep. I did it to prove that I could do it (I know.. maybe a bit silly. But it's who I am- "Stick it to the man" mentality). I did it specifically to advance my critical thinking and analytical skills. This is something I'm very happy I did. It also opened many doors in terms of meeting other entrepreneurs and giving me the opportunity to speak with some of the area's most successful innovators and businessmen. It really opened my eyes.
The biggest realization I had during my internship, co-op, and post-academia full time job days was that the bigger the company, the more unhappy and restless I became. Progress was slow, the level of a$$ kissing got worse the closer you got to the top, and there was no end game. Corporate slavery is a poor man's disease.
The first year out of college, I made almost $200k. To me, that's was a giant step in the right direction. I'm getting there. The first startup business is the hardest and it just get's easier as time goes on. I have a focus in e-commerce, online marketing, and manufacturing.
Thank you ahead of time, everyone!
@MJ DeMarco