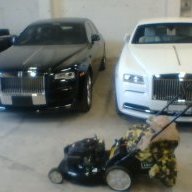 Platinum Contributor
Speedway Pass
Having worked in restaurants for quite some time, I've seen how food is made, how things are cleaned, how all the stuff behind the scenes work.
Made a discovery that really grossed me out.......
(That water used to be clear btw)
Our drink nozzles that haven't been cleaned in months on end have grown tons of mold everywhere on the inside!
Happy Monday!