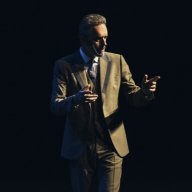 Bronze Contributor
Read Fastlane!
Read Unscripted!
Speedway Pass
User Power
Value/Post Ratio
182%
Sep 6, 2017
203
370
28
I have an idea came up after reading 13 ways of finding 'fastlane' ideas in
Unscripted
.
(You may skim-read it.)

#8: VALUE ARBITRAGE : the direct, straightforward approach to value creation, the mechanism behind value arbitrage is simply adding value. Example, a home investor purchases and remodels a fixer-upper—adding new carpets, kitchen cabinets, paint, fresh landscaping— the value-added parts will exceed the sum.

#10: MARKETING ARBITRAGE : taking an underexposed or under-leveraged asset and using it more effectively. ...there are thousands of products out there that have the potential for profit...example, a clever marketer took a little-known household gadget and humorously advertised it to the masses...renamed it in a double entendre, repackaged and remarketed it via viral video..a scalable asset was created...the world is full of shitty marketers, bad salesmen, and poor communicators. You can create the greatest product on the planet and no one will know about it with poor marketing.
I am 23 years old, I started wearing glasses when I was 15 years old. The optometrist at that time told me that my eyes had worsened since the past 2 years. REASON: Computers!
I mentioned the story because I don't want to use the term-geek, nerd, hacker, or etc; and I am not holding any I.T related job now. Simply put my core knowledge/background is in I.T field. Now let's get to the idea.
What's the idea came up from #8: Value Arbitrage? Sell used/refurbished laptop. And #10: Marketing arbitrage? Market it (laptop) to university students.
Selling used laptop? Seriously, does the world needs another one?. I did the homework. I found out:
- most of the soon-to-be-competitors out there compromised only on one thing; price.
(Well, it's a used/refurbished laptop anyway).
- the most common USP: free software packages. You named it; Photoshop, GTA5, AutoCAD. (It's easy to get this thing for free on the Internet.)
The value I planned to offers - a customized laptop, specifically; painted hardware and software optimized like this:
Why on earth am I choosing the university students as prospects/customers? This goes back to my question. It's the psychology of the students that I found:
- that, they are growing up i.e. aspiring to be an the best engineer, the best biologist
- care about how others perceive them, externally
- they want to be associated with groups that share the same value they admire (e.g; class 1 wear self printed t-shirt A, class 2 wear self printed t-shirt B)
My idea is to bring all of these things put into the most common workstation that every university students have - their laptops.
Actually, we all possessed those pschology I mentioned of but not as prevalent as university students. I don't mean this in a bad way.
As a Fastlaner/
Unscripted
entrepreneur, which is an identity; a mental framework that propels you to success.
What is your thought on this? Would you code your website using this? Would this be your workstation?