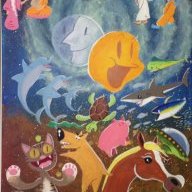 Bronze Contributor
Read Fastlane!
Read Unscripted!
Speedway Pass
After reading through
Unscripted
, it really impacted me how that NBA basketball player was worth over $80 million and lost it all by excess consumption. I'm sure we've all heard about the statistic that most lottery winners end up broke after a few years.
But let's say one of you had a windfall, be it a lottery win, a rich relative leaving you a fortune or trust fund, or whatever. You are now a millionaire. To be specific, let's just say it is $5 million.
What would you do? How would you avoid going broke and make that money last for the rest of your life? What would you produce? Would you still be entrepreneurial?
Last edited: