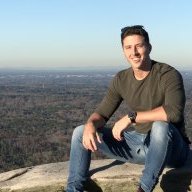 Act. Then Adapt.
FASTLANE INSIDER
Read Fastlane!
Read Unscripted!
Speedway Pass
Nov 15, 2016
479
1,050
26
And if you haven't yet started a profitable business, what do you feel is currently holding you back?
For me, what held me back most was continuously strategizing and coming up with a million ideas but never executing and committing. Always believing that I had to find that perfect thing.
But in truth:
"The grass isn't greener on the other side. It's greener where you water it."
(just make sure that it makes
CENTS
lol)