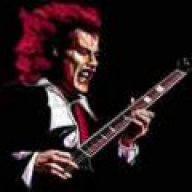 It's A Long Way To The Top....
Read Fastlane!
Speedway Pass
Like, would it be better to print out (10) $100.00 Toys R Us gift cards and hand them out in a pediatric burn unit, or give directly to a charity?

I feel like I could use some good karma.