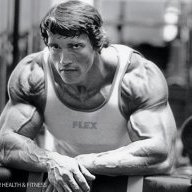 User Power
Value/Post Ratio
162%
Oct 24, 2017
26
42
30
Hi All,
Dan from the UK. I've read the TMFL and
unscripted
, and reached the point of No return! AsI started to get older and smell the coffee,I realised the 'plan' is not given to you.
Initially I had lot of ideas, and it was a lack of knowing
how
to execute that
I think
stopped me (unfortunately my degree didn't teach Act, Assess, Adjust ) < BTW NOT a good excuse. After another epiphany I also realised my (one of) problem was not
just
having the courage to execute, but a lack of accountability and a community of people that believe
it's normal to want to dedicate your life to solving problems, making money, and not looking back when you're older wishing you could have (Insert hope, dream, goal)
, or simply worked made enough money to take care of your parents as they get old .
Fastlane forum
& MJ. Thank you for all current, and future help.
P.s I want don't want to be an action faker, and focus on only on my needs. If you sense either, feel free to call me out.
Solve problems (needs). Provide excess value. Get paid . Simple (but not easy) right ?