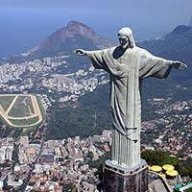 Contributor
Read Fastlane!
Read Unscripted!
For a entire year I was disturbed by this advice " Follow Your Passion" , or worse "Find Your Purpose". I tried everything until someday I had the epiphany that this advice is
FULL BS!!
How could you find your purpose if there is
NO
purpose .


"Ultimately, man should not ask what the meaning of his life is, but rather must recognize that it is he who is asked."
―
Viktor E. Frankl, Man's Search for Meaning
The point I'm trying to make is :
YOU
are the responsible for creating your
PURPOSE.
There is no right path . Maybe you should go to college , maybe not . It's up to you to decide it.
If your ultimate goal is to have a 9-5 job , go ahead and just do it . If not , pick the other alternative .
I know , it's confortable when someone else is telling us what to do . But they can be wrong , and if you want to be an entrepreneur you have to get used to uncertainty and ambiguity.
I don't even think that people who say " do what you love " have bad intention. But believe me : work is work . You won't feel good everyday . Usually what makes people enjoy their work are the traits of the work . I recommend the book "So good they can't ignore you" by Cal Newport.
He explain that skills trump passion , and what makes you love your work . First you get good then you enjoy more . Not the opposite.
Also as a side note I want you to realize that
THERE IS NO COMPLETION.
If you want to get rich , go ahead with all your heart and do it . But realize that the ultimate joy of life isn't consuming , it's producing , engaging. If you want to get rich in order to never work again or something like that ... Maybe you want to think again .
Remember :
life is a journey not a destination.

Thanks for your attention folks ! rs