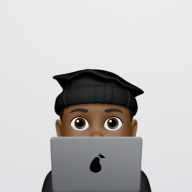 New Contributor
Read Fastlane!
User Power
Value/Post Ratio
333%
Mar 6, 2023
3
10
A friend of mine was almost able to win €36k on a soccer bet a few weeks ago. Unfortunately for him, he did not win. Unfortunately for me, I had to hear him out on how much money he missed out on, at least 20 different times.
To this day, he still thinks that the €36000 he could've won, would have changed his life. I tried convincing him that it wouldn't, as money made in such ways is just a temporary fix. The issue at hand is also bigger than just his way of thinking. It's EVERYONE in my circle's way of thinking.
This made me realize that I've read the solution to the problem the masses face, in
Unscripted
. People are wired to want things quick and easy.
Unscripted
perfectly explains the issue at hand (The shortcut scam) and the solution (the process principle).
I think this is a concept that deserves more attention, as (at least in my circle) lots of people think the same way. Always looking for the easy way to get money. Thus, I turned it into a video that can be watched here:
View: https://youtu.be/2d5PBcIa4cI
Would love to hear your guys' opinion on this. All feedback is also of course appreciated!