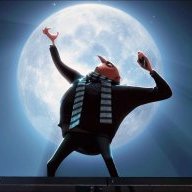 Contributor
Read Fastlane!
Read Unscripted!
Hello everyone, my name is Mike.
Everyone, "Hi Mike!"
I turned 45 in May, and have been a slowlaner for most of my adult life. About 5 years ago I started a business doing custom work on pistols, and while I have been successful at it (probably one of the leaders in my field), my business is still just a job, and one that will never give me the financial or time freedom I want, so I decided to focus on finding and developing a business where I didn't need to trade time for money.
The first thing I tried was writing. I have authored 3 books that are on Amazon. This last one (40-ishly Single) was my 1st fiction book. While I learned a lot from the process and disciplining myself to write every day for the 3 or so months it took, as well as tapping into creativity I didn't know I had, I still felt that this wasn't my niche, even though I was starting to get a feel for what "thinking globally" meant, and it was exciting to see some income from work I had done months ago.
When the student is ready, the master will appear...
A week ago I spent 2 days by myself on a little retreat where I decided to figure out what I wanted to do with my life. I asked myself questions like what my "perfect day" looked like, and most importantly WHY I wanted what I wanted. This was not just some goal setting session that most people do the first of every year, only to have it fall by the wayside later on. This was a cold hard look at my life under a microscope. I know I am 100% responsible for where I am today, and if it's not where I want to be, than I am 100% responsible for making the changes I need to get to where I want to be.
In addition to taking lots of notes, one of the things I did was pick out a few books to read, and
The Millionaire FASTLANE
was the first book. This book was EXACTLY what I needed to hear, and what really made me understand that the road to wealth could be much quicker than I thought, and in fact, needed to be. It also showed me that while the book thing wasn't as successful as I wanted, I just needed to change my road, and not my dream. I just finished that book, and will be starting
Unscripted
, tomorrow morning!
The Greenhouse
I'm going to be making some major changes in my life, and this forum is going to be the greenhouse in which my business, dreams, and bank account will grow. I envision this forum as a place to both nurture and accelerate growth, as well as pruning away those things (ideas & habits) that do not bear fruit.
Finally, I wish to be both a student and contributor to this great place in the hopes that the failures I have made will keep others from making them, as well as allowing me to learn from those that are way ahead of me on the path.
One of my favorite sayings is:
"You will be the same person in five years as you are today except for the people you meet and the books you read." - Charlie "Tremendous" Jones
From now on my reading will be focused, and I will align myself with like-minded individuals who pursue success as passionately as I do.

Thanks for your time, and I look forward to sharing the highs and lows of the journey with you all!

Respectfully,
Mike...