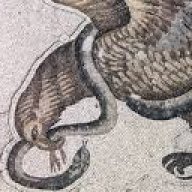 Silver Contributor
Speedway Pass
Everytime I read a successful person's quote or habits or ways of thinking, I think to myself "hey I have had the same thought!"

Now I am not trying to get up my own a$$. I am just thinking that maybe, just maybe, there is a "successful" part of our brain that just needs to be activated and that everyone has it. I came across my friend's twitter post where he retweeted this "Learn to say NO without explaining yourself" from billionaire mindset. I thought, this page is going to be corny as hell, but what the hell, I'll check it out. It has a list of quotes that are supposed to be motivating. Almost 100% of them I agree with and have popped up in my head during my journey. I dont think this is a coincidence.

I truly believe that Nature has a certain set of rules of success that NEEDS to be followed. As humans, we tend to have horrible biases, social conditioning, rules set by our parents and peers, that we get so damn disconnected from our inner nature that NATURALLY wants us to succeed. IMO, these quotes are just whispers from our inner nature that is guiding us to a great life. Things like "Look at how far you've gotten, not how far you still have to go", "DON'T THINK TOO MUCH. You'll create a problem that wasn't even there in the first place", "Rule #1: never expect anything from anybody". There are a lot more but I don't want to bore you guys. These are all corny but so damn true. I am not saying this because a twitter page said it, but because in my own life, my inner voice has intuitevly known this and anytime I deviate from these rules, my life turns to shit.

What do you guys think? This is a bit woo woo but I think it is a very very interesting topic. One that heavily relates with the tao te ching.