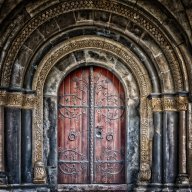 Bronze Contributor
Read Fastlane!
Read Unscripted!
User Power
Value/Post Ratio
144%
Feb 20, 2018
70
101
My name is Greg. I am less than a month away from turning 30.
I spent most of my twenties unemployed, burning through savings, smoking too much ganja and drinking a bit much (a bit more than a bit much). Trying to escape the man (and mostly myself). I was a starry eyed hippy for a while. Until I realised I could not climb back into the womb and that if I am honest, that is the last thing I want. That I need to work for what I want. And that I want to do so.
Here is where I am now:
I have a good amount of savings still (inheritance from a grandfather)
I am a freelance software developer (web, mobile, desktop)
I live in Hanoi, where the cost of living is ridiculously low (this is at the cost of hosting many different kinds of worms in the gut though - food hygiene standards here are questionable. I'm unsure if its a worthwhile trade off...)
I am laying the foundation within myself to begin pursuing a number of wealth generating beasts that at present I have only conjured in my mind and on paper.
I have high ambitions of finding the financial freedom to travel and create. I have so many ideas that I would like to bring to life, and I know that when I manage to create the wealth I need to do that, I will be even more busy than I am now. It is my intention to engage myself as fully in creation as possible.
I am busy reading
TMF
. 33% of the way through. Already, I have found the material immensely useful in shifting my perceptions. What else can I say really? Will be great to meet some like-minded people. Get some advice when needed, and hopefully give some when I am able to.
Cheers