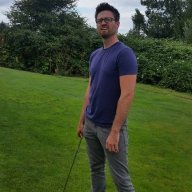 New Contributor
Read Fastlane!
Read Unscripted!
User Power
Value/Post Ratio
100%
May 9, 2018
6
6
Hey all,
I'm Mitch and after a second read of
Unscripted
finally got myself over to this great forum. Sounds like everyone likes a bit of background in these introductions, so... here it goes:
TL;DR - The following is a bit long, so a quick summary: I've wanted to be an entrepreneur since the day I knew I had to earn a living. I've had some false starts over the years and eventually found a mentor. Surprisingly enough I accepted an engineering job at his company and work there today. While it's essentially a dream job, the entrepreneurship itch is still strong so I'm back in the business building saddle. I recently started a new software development firm and am actively working on a couple software ideas.
When I was a kid - around 14 if memory serves me - I came to the realization that earning a living was in my near future. Not sure why it was on my mind at that age. Unlike others who grew up with a polarizing relationship with money, mine was pretty run-of-the-mill middle class. Nevertheless I focused that realization into a strong interest in entrepreneurship. I told everyone I'd start my own business and become a millionaire by 25. I've over shot this by a few years but not giving up!
Over the years, while my peers were mesmerized by video games, movies or TV shows. I had my nose buried in business books such as Rich Dad Poor Dad and The Millionaire Next Door. I even remember saving money from doing chores and mowing lawns to my Roberts Kiyosakis 'Cashflow' board game (I believe it was a couple hundred dollars than). Sadly however, I was 'forced' to get a job.
When I was of driving age my dad put a prerequisite of getting a job on getting my license. Teen drivers are expensive, and I had to pay my own way. This was all well and good, and I learned a lot of responsibility from that first job. However, a month after High School I decided I wanted to be free and flew the nest. That job stopped being a nicety and became a stone cold requirement. Bye-bye entrepreneur dreams.
Well the dream was still there, just mostly stifled by the 'I don't have any money' excuse. I signed up for a lot of courses and tried a lot of business schemes, but in the end they were mostly just all get-rich-quick garbage. Any of the solid ideas I had I didn't pursue because I didn't think I had the skill/money/time/<insert excuse> to make it work.
The closest thing to a true business I started was a supplement resale company. Immediately after coming off an entrepreneur high from reading The 4-hr Work Week, I thought trying to copy Tims supplement idea was pure gold. I was wrong... I found out too late that I didn't give two sh/ts about supplements, and now had an LLC and a pile of product to offload. Selling what I could, I closed down the business.
Soon after I met a local business owner, not much older than me, who create a multi-million dollar local company. We developed a relationship and ended up meeting many times over the course of a year, when he eventually offered me an engineer position at his company. It was a dream job so I accepted; a little weird accepting a job from your business mentor.
It's now been a few years but the entrepreneurship itch is still strong. I recently started a software development firm and am actively pursuing some product ideas. I'm taking some pointers from The Lean Startup book and testing out my business hypothesis with MVPs (minimal viable products) before investing too much time/money/
effort
. I dropped the get-rich-quick urge and am now pursuing business because I have a true passion in bringing these innovations to life.
I look forward to interacting with many of you going forward, and hope to share my experience, and any knowledge gained, with you all along the way. And hopefully I can glean a few nuggets of wisdom from you all too!