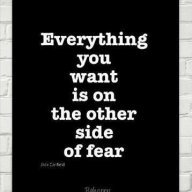 Contributor
Read Fastlane!
Hi guys.The past couple days, I've been going back and forth on how best to test
my product idea.
I'm leaning towards an online survey to try and get some type of feedback on how my target audience would feel about it. I'm just not sure whether I should have some type of drawing, sketching or mock prototype so my target audience would have something tangible to see. My product is similar to
this
, but I have ideas on how to make it better. So should I try and get some product sketches done, or will a survey asking great questions without anything tangible gather enough feedback about the product? I know I should just decide and take action, but I want to do it the right way to get useful feedback to move forward. If anyone has any suggestions, please feel free to chime in. Thanks guys.