Hello Everyone,
After spending some time looking over some gold threads I figured it was time to introduce myself and layout my story for everyone.
I started my slow lane career working for a start up in Chandler AZ called Local Motors building limited production super cars called Rally Fighters in 2010. Got laid off, went back, worked my way up to Build Floor Manager learning Lean principles and 5S techniques along the way. During this time I bought a cheap house while the market was down, had roommates pay all my living expenses and had a down right good start to my twenties.
One day a house two doors down from me, had a for-sale sign stapled to the mailbox with a phone number. I called it, talked with a man, found out the owner had recently passed away and her sister was selling the property. They wanted $65,000. My Grandfather an entrepreneur himself had built a machining company from the ground up and had left my Grandmother with a life of freedom. Through some family dealings and some gifting to my brother and I; I ended up buying that house with the intentions of having a rental property for myself. Having my own free and clear, cash flowing, money tree within eye sight was a dream come true.
I still own and rent that property and it was a great spy glass into real estate for myself. I understand I got in about the easiest way possible but the main thing to take away from this is I didn't sell the house right away pocket $75k and buy a GTR like many my age would have done.
On a Friday in the Spring of 2015, one by one all of my build floor guys were brought into an office and let go leaving me and the other 65% of Local Motors that got to stay wondering what our future looked like. I spent the next few months selling off all of the companies assets that filled the building I worked in while the remaining peeps moved to another location. I was also searching for new opportunities myself just in case I needed an exit plan.
During my time at LM we had designed, sourced, and produced a product called the Verrado Drift Trike, I oversaw the production of this item on the build floor. I would say the product itself the consumer loves but the costs were just too high to have a manageable price point. While liquidating assets I inventoried that we roughly had 450 unsold units in parts. I had acquired a new JOB building helicopters for MD, so as I exited and made LM an offer that was pennies, maybe even a quarter penny on the rest of the drift trike inventory. 10k. They took it, so I spent my last few days at LM loading trailer fulls of drift trike parts onto my trailer and taking them home.
Lucky for me my father is a second generation contractor and we had built a 900 square foot shop onto my 1100 square foot house creating the perfect spot to house my new endeavor. The whole reason I bought a $75k house in the first place.
Over the next 3 years I built and sold drift trikes only by word of mouth and repeat customers, doing larger wholesale orders as well as retail priced sales I was doing anywhere from 4-20 trikes a month. All after my day job and on the weekends. As I write this I am still selling drift trikes but this opportunity is coming to an end as my parts stash dwindles down and I have to start sourcing and buying parts at much larger costs than my original investment would imply.
Overall I made slightly over $100k which if you would of asked me before all this came to be, I would not have fathomed I could do something of that magnitude a few years ago. As my first entrepreneurial adventure comes to an end I looked to the future trying to decide what I might invest in next to create more wealth for myself. That is how The
Millionaire Fastlane
came into my life. As I read the book, I decided to join the forum and see if I could spark my next step into my fastlane journey.
So here I am 26, ready to rip and eager to take my next steps!
Thank you to everyone that takes the time to read this and hopefully I can inspire some of you to take action.
A few key points I have learned so far:
If you only have 1 source of income, get off your a$$. So what you're tired from a long hard day at work riding that desk or turning those wrenches. That is only 8 hrs. of your day, how are you going to make money with the rest of it?
You don't have to risk it all to be successful. Calculate your own risk, be only as risky as you want/can be.
Get rid of your dept, its way easier to start from 0 than -20,000.
Start with something that you know more than your average person about. Don't just decide one day you want to sell widgets, even though you have never had widgets or know anything about widgets. Not everyone on Amazon wants to buy Widgets.
Cheers, from your local just trying to do what I want guy.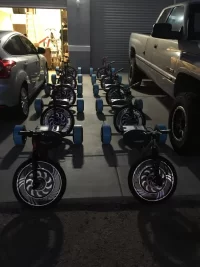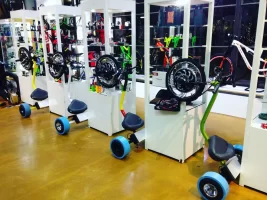 Riley