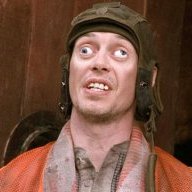 Silver Contributor
Read Fastlane!
Speedway Pass
So I recently purchased a balaclava with a skull design.
Long story short, it F*cking sucked.
I had the thought "I could do better"
So I've decided I will do
better
.

Right now
.
I am currently answering quotes from suppliers on multiple sites.
I intend to sell off of Amazon, which is why I invite
@biophase
to watch my progress because who better to watch over me than Amazon-base Jesus.
So I intend to order 50 samples and I will post the images of the product soon.
Let's organize this into an actionable thread.
GOAL

1.) Sell Balaclavas on Amazon

HOW
1.) Import from supplier, fulfill via Amazon
a.) *Make sure to drive traffic to page*
WHY

1.) I honest to God think no man should
EVER
endure such a shitty balaclava while skiing, or doing anything where it's cold as balls.
Always analyze, but never as more than you have to.
It's kinda a progress thread, I'm really just looking for feedback
AS
I go
More to come.
​