Bronze Contributor
FASTLANE INSIDER
Read Rat-Race Escape!
Read Fastlane!
Read Unscripted!
Speedway Pass
User Power
Value/Post Ratio
109%
Jun 26, 2021
335
364
Just wanted to throw this idea out there, I think I am really starting to understand the power of recommendations after joining and conversing with people on Nextdoor. I think I am understanding more of the material that I read in MJ books. So as another fellow Fastlaner I spoke to said. I am trying to turn up my Idea-Finding frequency.
On the NextDoor in my location, two people have posted the following: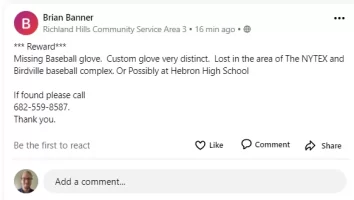 They have lost their own private possessions, one got stolen, another was lost. I believe their could be a need here, something that I may look into more. A service that provides a gadget that you can use to find your most prized possessions if they were lost or stolen. The device itself would have to have GPS and Mobile Device data capabilities. It could be a device that you would pay for itself and then a subscription. The user would have a dashboard that would be able to locate their stolen or lost goods and view it from a Map perspective, thus you could go and find your stolen goods very easily.
I am sure their might be competitors that already do this, but it's almost similar to the "Find My iPhone" functionality.
Just thought I'd write this thread, I found it very cool that I think I am starting to understand how to find idea's that could be pursued.
Last edited: