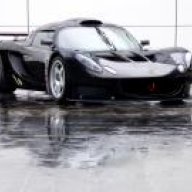 New Contributor
Read Fastlane!
User Power
Value/Post Ratio
42%
May 10, 2012
43
18
I read MFL 5-6 yrs ago and it inspired a bunch of research and several failed attempts to start a side hustle while keeping my moderately well paying oilfield job. Felt pretty full of myself, things were starting to move and I was on top of my little chicken shit pile.

Got a girlfriend while on assignment overseas, wife disapproved. Got divorced. Got poor and very dark/ depressed. Did some self-help/ inner exploration work. Blew a lot of money being a divorced middle-aged guy looking to make up for ..... something.

Focused a bit more. Saved some pennies. Worked hard to find a new industry. After 18 months of networking, I was allowed to invest in a cannabis company in Vegas. Boom.

Shoddy due diligence (due to my ignorance around corporate valuation techniques), this company has beaucoups issues. It feels as if I've wasted my load, though I know there's still a chance this will turn around and be a winning bet.

Now, I have a little bit of my nest egg left. I had planned on living off of it for the next two years or so but now I want to use it to build another stream of income.

So, here I am... again, attempting to reboot my life and mental frame. Hopefully, you guys have left a little money out there for me to dig up.