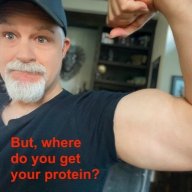 I followed the science; all I found was money.
Staff member
FASTLANE INSIDER
EPIC CONTRIBUTOR
Read Rat-Race Escape!
Read Fastlane!
Read Unscripted!
Summit Attendee
Speedway Pass
Jul 23, 2007
35,622
142,153
Have a product idea that can be sold on Amazon, but you have no intention on selling it?
Post it here.
Perhaps an aspiring entrepreneur can look into it, or someone who already operates at Amazon.
Every so often when I'm at Amazon I find products that I speculate are good opportunities to pursue. Yes, maybe these opportunities are not "Fastlane" per se, but they're good enough to get your feet wet and into the door of the Amazon channel.
My basis for determining a "good product" is based on # of reviews (which shows demand) and a price that "seems" too high, hence it has a good margin.
For instance, just a quick look in the Desktop Organizers category...
https://www.amazon.com/gp/product/B0006A30NI/?tag=tff-amazonparser-20
This product sells for $65 and has 200+ reviews.
I can tell you without a doubt that this BOX (at its current price) is probably at a 50% margin. Heck, I bought one of these at Home Goods (TJMaxx) for $19.99.
Here's another one for $40...
https://www.amazon.com/gp/product/B01K9DPVEM/?tag=tff-amazonparser-20
Another one, just a box with slats...
https://www.amazon.com/dp/B01AORJNTW/?tag=tff-amazonparser-20
What products have you come across that you *think* are ripe for opportunity?
Please post it here and help someone get started!