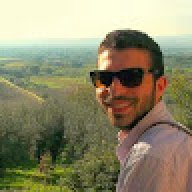 New Contributor
Read Fastlane!
Hi there! Happy to be joining this community of like-minded individuals since my current network is full of slow lane thinkers!
I've read
TMF
and am finishing up
Unscripted
right now.
I'm currently employed by a large corporate IT company doing project management work for large clients. As I've climbed the ranks, I received huge promotions, nice bonuses, and what I considered great benefits - stocks, health insurance, etc. As I continue to climb the ladder, these increases have been getting smaller and smaller and the perks remaining the exact same. I've had to ask myself, why am I working so hard for lots of other people to reap these benefits when I could be doing this on my own?
This has led me to begin laying the foundation to start my own consulting firm. While this isn't necessarily 100% in line with the
CENTS
principles, I think it's a step in the right direction. Where I live there are a lot of small businesses, a surprising amount of factories, and larger companies with satellite offices in the area. Doing a few searches and talking to some local CEOs and there's a real lack for talented management/strategy consultants in the area and my speciality will be different from those that exist. Current consultants are focused on things from a tax/accounting perspective. My speciality comes in aligning objectives with projects and creating systems for getting things done.
This is my first "leap" to getting out of the slow lane. I recognize it may not be the ticket to true fastlane, but my goal is to grow a firm with employees and also create systems and processes that can be sold independently of my time.
Glad to be here and look forward to reading about others' successes and failures and keep finding more resources that will lead to the fastlane!