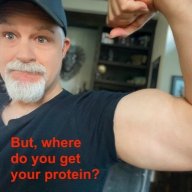 I followed the science; all I found was money.
Staff member
FASTLANE INSIDER
EPIC CONTRIBUTOR
Read Rat-Race Escape!
Read Fastlane!
Read Unscripted!
Summit Attendee
Speedway Pass
Jul 23, 2007
35,646
142,240
The Nike Vaporfly shoes are 4% more energetically efficient than other brands. I thought I knew what to expect when I put them on, but I was shocked.
news.yahoo.com
Pretty impressive stuff -- 4% is a LOT in things measured by seconds and minutes.
@SteveO
you marathon and run, any experience here with these shoes?
This class of Nike shoe confers at least 4% energy savings per foot fall, according to tests by Nike scientists and independent research labs. In 2019, runners wearing Vaporflys claimed

31 out of the 36 male and female podium spots

in the six biggest marathons around the world.