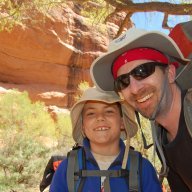 Gold Contributor
Read Fastlane!
Read Unscripted!
Speedway Pass
User Power
Value/Post Ratio
223%
Aug 6, 2017
613
1,366
One thing MJ complains about in
Unscripted
is that people want simple, no-fail, step-by-step plans for easy riches. Wouldn't that be nice--something so fail-proof? Attractive? Yes. Realistic? No.
The book title itself tells you there's no silver bullet to wealth creation.
So, do you:
Have no ideas?
See no opportunities?
Don't know where to start?
It requires thinking differently. Turn off the TV, the xbox, etc., then be curious, learn, listen, & analyze a bit deeper to uncover potential goldmines.
This probably won't come naturally--after all, it's not something that we're taught in school.
Here's a simple exercise to build your mindset muscle to uncover opportunities.
First
, read this article (and don't complain that it's too long for you to read):
Tech Is Splitting the U.S. Work Force in Two
Next:
For math nerds: aren't the charts/graphs are an eye-opener?
For non-math nerds, step up your game & try harder--there are some clear & powerful insights you can get from examining the data presented.
Also, if you're currently hustling to pay bills, look at the avg. weekly wage for different jobs. Which are near-poverty wages, middle-income, or 6-figure earners? A relatively small $500/week catapults you into a different echelon & can be life-changing.
There's a goldmine in the data presented.
Now:
What opportunities do you see?