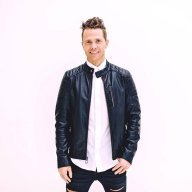 User Power
Value/Post Ratio
90%
Aug 12, 2018
10
9
Hi
Robin is my name, I'm 31 years old and live in Swedens fifth biggest city Linköping (with a massive population of 105,000 people
)
I'm going to try to paint an uncensored picture of my life situation and how I ended up where I am (struggling to drive at the beginning of the fastlane)
I come from a working family and all my friends and their families are working for some company one way or the other. The mentality has always been to get a job, any job that pays the bills is a good job and if you're really serious about success then get a good education. Not the fanciest (don't try to be too much) of education like doctors, pilots etc, a good engineering degree will do just fine.
And since I always been very competitive, was the engineering option my choice, I wasn't going to take any crap job, I wanted to be respected, and to be able to introduce myself as an engineer would satisfy that need perfectly fine.
Ignorant was my first (and second) name and if someone didn't think like I did, they were idiots. Top this off by adding that everything the media (and the big crowd) said I also said. Then you have my personality in a nutshell.
I moved to Linköping (460 miles from my hometown) and started university in 2007 with a masters in biochemical degree as my vision. But it was here the first signs started to appear, the signs that this was not something for me. I think that the moving away from all my old friends and family made the mist around my eyes thinner and that I was now more receptive to take in new information.
The signs started to appear like this:
1. Almost everyone in my class was really enthusiastic about what we were studying and wanted during our free time to discuss articles and ideas. The ones that weren't, dropped out one after the other (these were the people I hung out with in class). I was not there at all, I thought these guys were "geeks" and all I wanted to do was to put in a minimal amount of energy to get my degree and be out of there bragging about it to others.
2. When my friends and family asked me what I wanted to work with after I finished school, I felt pressured and didn't like the question at all. But I didn't say this of course. I just smile and said that I either would like to become a biochemical researcher in "that or that" or move to America and work for a pharmaceutical company.
I started to feel more like an alien and knew in my gut that this was NOT for me. But what was my option? To quit school, move back home, get a factory job and be the guy that couldn't handle university? No, no, no! That was not going to happen, so I continued to study but the feeling of pressure and just grew with every month and the pace in which I studied dropped from 100%, to 80%, to 50% to 25%.
It was obvious that I didn't want to finish this and I took a year off while reassuring my family and friends back home that I just "wanted to travel some" before the working life started. That was a load of bullshit. I was totally miserable, had trouble getting out of bed, felt trapped and was seriously depressed.
I started to read self-help books about spirituality, meditation, and healing. I read and tried anything to not feel the way I did. I went to meditation camps, joined Buddhist groups and spend all my time reading about and watching moving that could help me to not feel the way I did. And it worked fine, for one part. while I was deep in meditation och my mind was calm, I didn't feel any depression or anxiety. But when I wasn't calm it was the total opposite my depression and anxiety grew and got even worse and there were several weeks when I wouldn't leave the bed.
It got to the point when I broke and told my parents about how I felt and one wonderful thing about my parents is that they are there you if you're really in trouble. They might not have the best ideas on how to live life and are slowlaners themselves, but they care for the people that are close to them. They arrange for me to see a psychiatrist and after some month was I back in school (you going to feel better if you finish and get a real job was the approach), kind of where I left off. It felt awful, but at least I manage to attend classes and get myself out of bed, for most of the days.
On my last year was it mandatory in my choose field to take an entrepreneur course. And man did that change things. The moment I sat down a started to grasp the concept of "I can start/invent anything that I want and make a living out of it" did my world change. This was still not a Fastlane approach but just the idea that I could create something of my own liking and live that way was enough for me.
I dropped out of school immediately and jumped into the first idea that I had. An online service that made it able for university students to share their notes with each other where the noteholder uploaded and sold his notes to the note receiver through my website and I took a small fee for every transaction.
It took me almost a year with hard work every day to get the site up and running (I didn't learn programming, but hired a programmer to do the work while I made money on crap jobs). But the site ran into some legal problems over copyright issues and had to be reconstructed. This was a hard blow to me and I just simply quit the business and felt sorry for myself. All that hard work down the drain, but I had taken with me something wonderful. Even though I failed with that business I knew deep inside me that this was my path. I need to create something, meet a demand and be my own captain.
One thing that I have forgotten to mention is that fitness, or more accurately - what you should eat in order to get good results while working out, is one of my biggest passions and the reason why I choose biochemical engineering as my university topic.
So the next thing I thought would cure all my problems in the world was to start my own online fitness coaching business. I quickly made a nice looking webpage and published a book in where I display the science behind how you can go about to cut away fat from your body with minimal or no muscle loss (if you know how to properly work out that is). The site took off and I started to receive clients.
But it didn't take long for me to realize that this was not going to cut it for me either. Alot my time was take up answering the same questions and doing the same things, and I didn't even make good money on it. Not even enough to pay my rent, and I didn't want to take on more clients so absolutely all my free time were to be eliminated. This was exactly what MJ was talking about were a business was disguised as a job.
But I knew I was on to something, I just had to change my approach, be able to sometime cut myself loose from the business while also reaching more customers.
I search for help from a government business development employee. This is one thing that is truly awesome with the Swedish government. You can, for free, get help developing your business idea from people that are educated on these topics. Business planning, economics management etc. I'm not saying that these guys are geniuses but the one that helped me (and are still doing so) have a good track record for helping tech start-ups.
During a couple of weeks did we ponder on how to make this idea scalable and be able to reach the masses. A business plan was born in were to take my entire concept, tweak it a bit and develop a fitness application that does not exist on the market, yet.
This was six months ago and right now are the first prototype soon to ready which I will use to get feedback from a test group, pitch to potential investors and to sell the concept to the "gym world"
I picked up the
millionaire fastlane
about a week ago and are about 70% into it. Almost every word rings deep inside me and once I heard about this forum I just had to sign up!
I will continue to write about my journey and truly hope to make many new like-minded friends along the way.
With the best regards - Whitehouse_Robin
Ps: MJ, if you see this. Please put me on that map/list so people can see where Im located. That is: Sweden, Linköpning