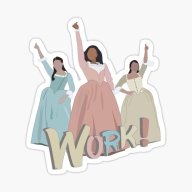 Bronze Contributor
Speedway Pass
After moving all the way from Maryland to Florida in 2020, the pandemic hit my family like a ton of bricks.
My husband and I both lost our jobs, my copywriting business dried up almost completely, my son was diagnosed with autism, my husband was hospitalized with COVID for 4 weeks, and we lost all of our savings within 6 months. Naturally, this led to me having to-
find and develop a new skill fast, and-
take whatever job I could get that would help me keep the lights on while I rebuilt.
After submitting a ton of applications, the only job that got back to me was a temporary health insurance sales gig.
I'd never worked in insurance before, but I was comfortable with sales and happy to learn a new industry. Plus, the company paid for my licensing and training was paid, so I figured why the hell not.
My first job lasted 6 months, long enough to get multiple state licenses under my belt and get comfortable with selling insurance, and I bounced around from selling life insurance, to under 65 health insurance, to Medicare insurance. Took my time figuring out what I was best at, what had the most opportunity, and where I would be successful.
Medicare sales were the best of the three for multiple reasons:
Everyone needs life insurance, but few people want it. Chargebacks and early terminations are far more common in life insurance sales. Can't sell something nobody wants.
Under 65 health insurance is only really profitable for 3 months of the year (during annual enrollment), and many people can't afford to enroll in or switch their plans the other 9 months out of the year. Plus, the pay per enrollment is laughably low.
Medicare sales pay much more per enrollment than Under 65 sales, and the plans are easier to sell because they are often at little to no monthly cost to the customer. Most plans are zero premium. It's mostly a matter of finding them a plan that has the benefits and services they want, and saving them money on those services.
Now that I've figured out what's profitable and what I'm good at, I'm going independent and selling on a 1099 basis to get some savings under me before I shift my focus to building another passive income stream.
Now, here's what you need to know about Assurance IQ...
Assurance IQ is the platform I chose to independently sell Medicare plans. Here's why:
They provide live, warm/hot inbound leads. Customers call in, fill out a request for information, or respond to an ad (online or by mail) and Assurance connects them to a guide, who makes sure the customer is even qualified to enroll, who transfers them to a sales agent (me) who finds them a plan and closes the sale. No spending time/money on marketing.
Assurance pays three ways... First, you get paid a submission fee just for submitting an application (ranges from $90-$125, depending on your performance), followed by a 70% commission the following month, and another 30% commission after a 90 day waiting period.
Submission fees are paid daily. DAILY. I sell 10 policies today, and I'll have $1,000+ in my bank account tomorrow.
Like most other sales gigs, the commission structure is tiered. The more you sell, the more each sale is worth. Top producers (selling 90+ plans every month) get almost $300 in commission per active plan.
I can hop on and off the dialer any time I want, 24 hours a day. If I have a bout of insomnia at 3 am, I can hop on the phone and make some money. Have nothing to do while my kids are napping? Hop on the phone and make some money. I have licenses in 22 states, across every US time zone, so the opportunity here for me is endless.
To summarize, being a producer is rewarded quickly and handsomely, which is exactly what I need right now.
I finished my training and "nesting" period today, and I'm going to be tracking my sales, profits, and the time/processes that go into those profits here.