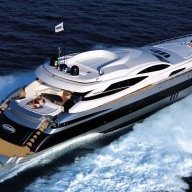 Bronze Contributor
Speedway Pass
Hello guys,
I would like to share with you an interesting type of business that doesn't require a big investment but with a really big potential.

The concept is simple:

1) Spot a product companies need every day
2) Study the competition on google
3) Register an exact domain name and make a very basic website
4) Start selling

It can be a packaging product for a specific niche, raw material, or whatever companies need everyday.

Last year I discovered a product that some companies use to ship their products. Did some seo, but you know, it's slow, so I started to do some ppc too. Quote requests started to come from day one, even very big ones.

Another case study is a guy that makes extract of a plant and sells to pharma industry. He's doing very good, and spent no more than 5,000 to start.

Think about it, just 1 or 2 products companies need continuously.

I have a lot of spare time, and I'm always open to new hot niches.

If you are from another country we can share products and niches.