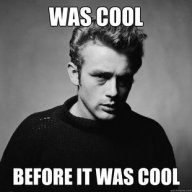 Bronze Contributor
Read Unscripted!
Speedway Pass
User Power
Value/Post Ratio
152%
Jun 16, 2017
159
242
27
Dame Dash: What's your boss name?
Envy: Which one?
Dame Dash: Oh my God
But I can't blame the interviewers for their response I'm pretty sure their job gives them a certain level of autonomy.
Dame's boss mindset is so unrealistic to the AVERAGE person.
Which lets me know I can never be average, recently a good friend of mine got a job as a CO at the local county jail mind you this guy went to school for 2 years for something unrelated he could have got this job straight out of high school.
It scares me/motivates me whenever good friends of mine get a job especially something they could have got straight out of high school. Because I know he's going to be spending long hours and even risking his life for $15 an hour. F.ck that shit.
The good part starts at the 11 minute mark.
View: https://www.youtube.com/watch?v=OxspDuW3LDw