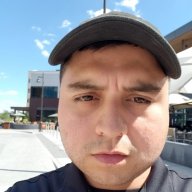 Some Profound Quote Goes Here
Read Fastlane!
Read Unscripted!
Speedway Pass
User Power
Value/Post Ratio
199%
Jan 26, 2016
730
1,451
31
1. Flipping bikes. Age 16.

I wanted to start flipping bikes at age 16. I planned to buy bikes and fix them. I got my first bike but I never got around to fixing it. I did not have the right tools or space in the small apartment that my family lived in. I ended up throwing the bike away after sitting in my room for a year.

2. Coffee Import/Export Age 22.

My family comes from a small country in Central America. I was born here in the US but I still visited my family abroad. My parents always talked about how nice it was over there. How the government did not red tape your business and they did not care what you were doing. So I decided that it would be cool to start a coffee import/export business. The climate was perfect because its tropical.

Me, my dad and my brother bought I piece of land. I spent 10k of my savings on the land. So we flew out and started looking for the land. We finally bought some from a friend of the family. It was a big mistake. My dad trusted the man and bought it through a verbal agreement. I tried to talk him out of it but he did not listen to me. A month later we found out that the men could not give us the deed to the land. We needed the consent of eight other brothers, who inherited the land from their deceased father. The men who sold it to us and the dead men had bought the land together. So we had to hire a lawyer and the case it's still pending.

He agreed that we could work the land so we moved forward to start planting coffee. I actually planned to stay there for six months to get it going. But my saving started to drain. On top of that, we had some of our family members working for us. We gave them money to build a fence but they never did anything. It turns out they were using that money for beer and food. The logistics were horrible in that country. To get the necessary hardware meant we had to drive to the nearest city that was 2 hours away. The government did not care about our business but the locals did. It turned out that gangs had a heavy hang on what went on in that area. If we wanted to do anything we had to pay the gangs their cut. Honestly, I started fearing for my safety so I said "F*ck it" and left only after four months. When I came back I did not want anything to do with any business over there. I told my dad that he could keep my cut of the deal and that I wanted to move on. I had zero in my bank account. If I had a business it was going to be here in the US not anywhere else.

3. Motorcycle Blog/Lifestyle Age 23

I fail for the "follow your passion" script. I love motorcycles so I wanted to start a blog and a vlog on motorcycles. I bought a brand new motorcycle on credit. Bad idea. I bought a go pro my domain name. I wrote ten articles but I never got around to vlogging, because I crashed the motorcycle three months later. I lost 5k in a period of three months. I'm still paying for that for that. My idea was to sell accessories and clothing for riders. After I crashed my motorcycle I couldn't walk for a week. I had a lot of time to think about how stupid it was for me to even had bought the bike. So I moved on and forgot about the whole ordeal.

4. Selling Herbs Age 24

My parents have a few acres of farmland. I thought that since then my whole family likes the idea of farming why not grow herbs to sell. So we built a 50 ft by 100 ft greenhouses. We bought seeds and containers to start growing. It turned out to be a nightmare. From the beginning, all we did was argue with each other. There was no rhythm to our work. No one had the discipline to put at least three hours of work on the project. I got so fed up that I threw my hands in the air and left. From the point on I decided that working with family was not what I expected.

After some time I made the decision to move to the city and start new. So here I am working as a valet at a hotel working for seven dollars an hour plus tips renting an apartment. Since I moved here I'm stuck in a rut. I'm 26 with no skills whatsoever. I see other people my age making more than 50k a month because they followed the script and went to college. I dropped out of college to follow the path of being an entrepreneur but so far things have not worked out. I'm also in debt from credits cards. I should pay them off soon. But that means that I will start at zero again. I'm driving an old 94 Camry that looks like it's about to fall apart. I'm stuck right now and I need advice about what I'm doing wrong. I guess I'm going through a quarter-life crisis.