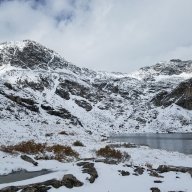 Contributor
Read Fastlane!
Read Unscripted!
User Power
Value/Post Ratio
86%
Dec 10, 2017
85
73
42
I recently had some 3d images made of a product for idea validation. My hopes are to use these images on a landing page with a buy now button that counts the number of clicks.

I was hoping to hire someone to build the page for me but I got a quote of $500 and i was hoping to have it done for around $200.

Should I try to build the page myself? Is there a website that makes it easy? I am not good with computers that is why I was hoping to hire it out. Should I suck it up and pay the 500?

To be honest I have no clue what I'm doing. Just trying to stop day dreaming and do something. I am not even sure if this is the best way to validate my idea.

Wish I had the confidence to put my product idea on here so it would be easier to give me advice.