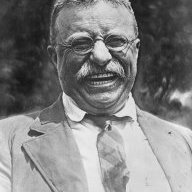 Contributor
Read Fastlane!
Hey Everyone,
As the title states I'm starting this progress thread to document the growth of a freelance web design business. I am starting from zero sales, zero customers, and zero network. I have nothing but a desire to learn and grow, along with a strong work ethic to make this work no matter what.
I laid out my reasons for wanting to go into this business in my Intro thread but in short, I want to be able to live off the funds from freelancing then bankroll the extra profits into starting an eCommerce business.
Although freelancing is still trading time for money, it gives you a certain flexibility that a traditional 9-5 won't allow, and will help me cultivate entrepreneurial mindsets and ways of thinking rather than employee ones.
Why create a progress thread on the forum then?
Because by far my greatest weakness is analysis paralysis.
It's so bad, I spent 10 minutes trying to figure out a name to register on the forum with and then another 10 minutes figuring out my profile picture haha.
Publicly stating what I intent to do here will give me an extra boost to stick with my goals, even when times get tough and I start questioning my will to persevere.
So please if you detect any hint of analysis paralysis or action-faking in this thread
call me out
.
Be rude if you have to (to a point) I have thick skin and can take criticism as long as it comes from a good place.
By now you must be thinking: Agbaya this is all good and all but have you actually done anything yet?
Yeah I have. Here's the action I've taken in the past 24 hours:
Created and account on Upwork and started sending proposals
Created two mock web sites to add bring the total size of my portfolio to 5 different web sites
Implemented the what I learned from the sales book SPIN Selling (which I highly recommend) to complete five cold calls of local businesses in my area
While I know I've gone ahead and tried to make things happen, its only a start. And I will be updating this thread regularly about my progress going forward.
Here are the goals I want to achieve by the end of September:
Create website for two local business and get positive testimonials from both of them.
Win at least one proposal on Upwork for a 5 star review.
If you've made it this far thanks for reading. If you have anything to share that will help out me or anyone reading please go ahead and comment. I don't care if you're
@Fox
or a brand new member,
if you have something of value to add I'll listen
.
Time to get to Work,
Agbaya