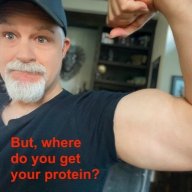 I followed the science; all I found was money.
Staff member
FASTLANE INSIDER
EPIC CONTRIBUTOR
Read Rat-Race Escape!
Read Fastlane!
Read Unscripted!
Summit Attendee
Speedway Pass
Jul 23, 2007
35,599
141,960
With the end of the year and a new year starting, it could only mean one thing: County governments start holding their tax lien sale auctions.
Investing in Property Tax Liens | Investopedia
I've been thinking about throwing some "FU" money into some certificates, both Maricopa and Coconino (N. Sedona / Flag) do their sales online. While the general MO for investors is to go after homes in nice areas, I'm looking at focusing on raw land.
Question, does anyone here invest in tax liens? Or tried?
Arizona is a 16% tax lien state, with interest rates bid down.