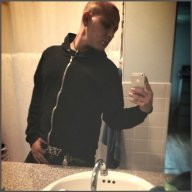 Legendary Contributor
EPIC CONTRIBUTOR
Read Fastlane!
Read Unscripted!
Speedway Pass
User Power
Value/Post Ratio
224%
May 10, 2015
3,141
7,038
Beep beep b*tches I'm in the FASTLANE

Already on my way to a

billion

!

-taps mic- ...

Check it


Fastlane? I'm weaving through the traffic in a blue Bugatti

,


needle hit 200 on speedo in a new Ducati!
​

Open your mind to the

perfect

fast-lane

business!!!!!! One of the greatest opportunities in the world.... DROP-SHIPPING.

BEEP BEEP

b*tches

!
-flashes headlights-
Follow the commandments! Find an industry that MAKES SCENTS
I'm doin 100 on the

high-way

!

So if you do the speed limit,

get the f--- outta

my way!

-Ludacris
​
Check out my screenshots and
EXACT STEPS
to a 6-7 (or more!) yearly income!

Like the famous poet once said "You know the rules, and so do i"!
Drop shipping = one of the best firstlane biz ever!
In the Fastlane
BEEP BEEP!
Last edited: