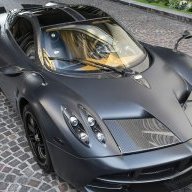 New Contributor
Read Fastlane!
Greetings fastlaners. Just finished both
unscripted
and the
millionaire fastlane
. Both very amazing reads, not the feel good type of book.Cant thank
@MJ DeMarco
enough.I started my entrepreneurial journey at 20 years old .Like many of you here i was interested in making money for the freedom fire my boss and travel the world.Well... I was in for a rough treat .
I got my real estate license around early last year while working retail and decided i would be rich quick and use those proceeds to invest in real estate since its what "successful people do" .Well a couple months in i got fired from my retail job.(Yay...maybe i was actually happy , ill stress over my bills later.)Also did i mention i had no saving at all with college debt.I funded my first business with my credit card and sooner than later i was maxed out,fortunately though contact work making 300 calls a day i gotten my first commission of 8000 US dollars.Ive felt the same as a matter of fact I hated dealing with customers and all of there objections so i left (
Mistake #1 Provide value,dont just do it for the money
)
Forward a couple months and many of those hot leads ,All off a sudden told cold nobody wanted to sell.I decided to get a job as a bus driver part time while searching for another get rich quick scheme(
P.S there arent any
.)
Found it ,it was amazon fba .This time i decided to set up my account in Germany since the market was unsaturated.Wrong(
Mistake #2 dont build a business on somebody else platform
)
Long story short ,Created my account ,found an unsaturated product ,negotiated with supplier ,brought into warehouse ,2 weeks in enjoyed plenty of sales amazon removed and is still reviewing my listing .decided to not pursue further and just get keep my money from sales and proceed to do something else.(
Mistake #3 use amazon as a channel not your main business have an ecommerce site of your own
)Frankly i could still keep going with the amazon business if i decide to diversify my channels and make my own domain.But will i be giving value.No its a copy and paste product.
Fast forward today and I just want to give value.Understand that in order to get results you must put in work and its just alot better to do it with something your naturally good at or that
YOU
see yourself for the
long term
.Let us all help each other achieve our goals feel free to pm me