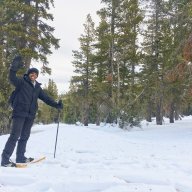 New Contributor
Read Fastlane!
Read Unscripted!
Hey FastLaners!
This is a pseudo introduction here. During the last year I've been reading the forum and everything I could get my hands on in regards to starting and running an ecommerce business. There are loads of great content here, especially from
@Walter Hay
and
@biophase
just to name a few. It's a great business opportunity, and it's what I always wanted to do, but always had it on the backburner because I was focused on my MLM. I thought I was going to graduate w/ my econ degree, then just build my downline (how naive, I know). So after getting sucked into the **way pit and burning through 40k over 7 years, I stopped that nonsense back in April of 2017, briefly jumped into another biz, had 400 people in our group, and realized MLM sucked. Huge weight off my shoulders because my wife and I literally planned our whole lives around that BS.
There are other threads dismantling the validity of MLMs, and that is not the point here (just filling backstory). MJ's books got me thinking about all of the possibilities out there.
Anyway, since late 2016, I've been working as a private equity associate and within the capital markets as my Sidewalk occupation. Started out helping a start-up raise money, then went to work for a buyside advisor, there was a lot of upside, just took too long to realize. Went to work for an acquirer/holding company, they let me go after 10 weeks because I was too much of a payroll burden even though I brought them their first deal (about $8.5M TEV) that closed very, very quickly.
Right after that deal closed and I was let go (also was not paid on this deal, and lost out on the chance to earn 70-180K), I wanted to get the ecommerce biz up and running, but money was way too tight w/ a growing baby, and being the single income earner (my wife stays at home).
For whatever reason, I couldn't pull the trigger on ecommerce. Maybe it's because whenever I ran the numbers, calculating purchase price of goods+landed cost+Amazon fees, I didn't like my immediate return on the products I wanted to sell and didn't feel I could differentiate enough/add value. I was probably trying to capitalize on something I thought would be easy, instead of doing the work to make a great product.
So, I began the search for retainer client in the private equity/M&A/VC world because I didn't want to get a regular job again, and pumped the brakes on ecommerce. It took me from April until almost July, but I found a guy who needed somebody w/ my experience, signed an agreement, and I'm 4 months into that right now. Just signed 2 more agreements that are success fee based (non-retainer) to split proceeds from a successful deal, and working on another.
I have one database but it's specifically for one client, so I will need to invest in another database to really maximize deal flow and see the whole market to meet additional investment mandates. This is a hits business, meaning that it's not high volume and you typically go through dry-spells while you try to find something. This is why I'm also working on finding a handful of active buyers that will pull the trigger more often. Ultimately, you eat what you kill.
So, I started leveraging my network, and found a contact that's a great source of pre-IPO opportunities, another real estate, and then another w/ venture debt/working capital/capex capabilities.
This, ideally, should increase deal flow over time, with the short-term goal of doing 5-6 deals per year. The highest success fee on some potential deals could be low 7 figures, w/ the avg mid-low 6 figures.
I've had to contract out tasks like putting together lists, will eventually bring hire a contractor next year to curate lists and help w/ market reasearch and train as a disciple. Not there yet. Just getting started.
I wanted to share this because I know there's a lot on ecommerce businesses here, but wanted to mix it up and share something a little more unique that I decided to do. I never set out to do this, it's just my passion for business and entrepreneurship carried me into the capital markets, and I've developed a skillset around evaluating businesses and marrying those to the right investor. I'm just looking for smaller wins for now, but also want to hit a 100M+ homerun.
I'm definitely learning, and need to continue to build my skills, so maybe I should've started this as a progress thread. Anyway, blessings and good fortune to your endeavors.