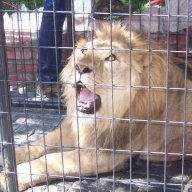 Contributor
FASTLANE INSIDER
Read Fastlane!
Read Unscripted!
Summit Attendee
Speedway Pass
Greetings All, My name is Adam - and I'm delighted and feel blessed to be in the company of you.
I read
TMF
around 5 year ago, for the first time and then for the second time, but didn't get to act out on my gut feelings.
I came to the US around 10 years ago for my graduate studies like millions of students pouring the this country. The good thing was that I did get a full scholarship and was able to support myself through the graduation - expect my first semester's expense. I was able to graduate in a few years with a Master's degree - with no debt (happy about this). Ready to become a part of our well oiled machinery to get sucked dry.
I got a job, bought a used car with the cash I had - and started living the dream. A couple years later, seeing no job growth I switched jobs and got a very nice pay raise (naive eh?). This was the time when I got to read
TMF
, and had my brain re-wired to not at least not make bad financial decisions - while I'm stuck with slow lane.
Fast forward five years, and here I am with the same job - a six figure salary, married, two kids under 2. I ran into MJ's
Unscripted
last week and ordered it right away, and decided to jump on this forum to get my wheels rolling sooner than later.
From a financial perspective, I'm lucky to have paid off my home in the past few years. Not car loans or student debt. Around six months expense in savings right now - which I want to use to start a business of my own while staying on the job.
TBH, my company and team is pretty good - so I don't hate it either. But, something feels missing. I have also been offered a promotion to a management position with a good salary bump, which I have mentally rejected (as it will take me away from what I want to do on the side, and my family time). I do work remotely (this flexibility had me spending quality time with my family), and travel as needed, at times every week for a couple days.
I want to learn from you guys to understand and find the problems. As I read in some of the posts, be an A-Class Problem Solver! Look forward to get guidance from you, and I'll try my best to give back to the community in the form of my learning, progress and failures.
Thanks again for making me part of this awesome group.
Cheers!
Adam