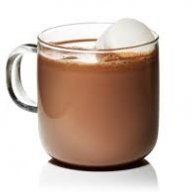 Cause I'm "Hot Chocolate"
Read Fastlane!
Hey I'm SWSSMSS, I've lurked the forum for a while after reading
TMF
a few years back but I've run into some problems, and I feel like you guys would be the best to ask...
I'm in my last semester of college for a computing and informatics degree, and I've been working at a marketing startup for the past year now.
Currently, I'm doing sales and it's completely commission based. The problem is I'm struggling HARD. I'v had maybe 2-3 sales out of the ~3-4,000+ people I've cold called. I'm trying to decide if I should quit and try something else or stick with it.
Reasons to stay:
I have a goal of making $1,000,000 by 2020 that included making money from the sales and eventually learning how everything works and branching off.

It's a startup and I'm one of the only salespeople working right now, and if we hire more interns, they'll work under me and I'll get percentages of what they do.
It's sales and sales skills are necessary for everyday life and for most entrepreneurial endeavors
It's 100% commision-based sales and I'm my own boss.
There's subscriptions included with most packages that I will get paid for, so even if I don't make a sale, I'll still be getting monthly payments.
Reasons to quit:
I have no more money.
I'm sharing a car with my dad because mine broke down, and we don't have money to fix it.
I'm still struggling HARD with sales.
I'd hate to quit on something right before something falls into place and it all works out, but I need some money right now.
Could you guys give me some advice
Thanks
Last edited: