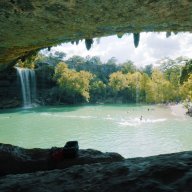 New Contributor
Read Fastlane!
Greetings all. I have recently finished The
Millionaire Fastlane
. I learned about the book via this forum. It is a very good book, I would put it up there with Peter Thiel's Zero to One which I also love.
Currently I'm working in technical fields with manufacturing companies. This includes the regular IT stuff you might expect with some industrial specific things like PLC programming for industrial controls. Work is fine and I have a certain degree of freedom but it's all "hours for dollars" stuff. Zero leverage. Also, not portable work.
I've done some web application work with Rails. Some electronics projects, including a bit of micro-controller programming. Don't think I would hire myself for those skills because I take too long, but if I needed some type of MVP it should be doable.
Copywriting is an important skill that I do not have, and will need at some point. Reading some of the copywriting posts in the forum has inspired me to do more research and practice that.
I would like a change but haven't ever really done a job search. People with problems find me, I fix their problems and they continue to pay me to fix other problems. I've just been rolling down a path of least resistance for like 20 years. I have almost no documented education so I missed out on the whole "learn to do a job search" thing. Money is ok but I feel I have no control (and I'm right).
So it's time to go out of my comfort zone and develop new skills. A true Fastlane business is the main goal but will have to do some hard thinking to figure that out.