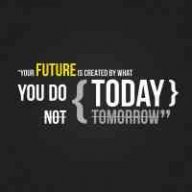 Be Grateful
Read Fastlane!
Hi,

Over the months I have noticed "Human" style of selling does MUCH better in terms of sales.

Let me explain what I mean..

Robot = Cold call style, very robotic. "Hey would you be interested in XYZ service? It's $397." "Sorry no thanks"

Human = Becomes your friend, talks to you like friend, sometimes charms you (Of course should be genuine interaction). Then asks you about your problems issues, and how he can help resolve them. "Hey maybe I can help you with this XYZ" "Yes OMG sure please I'm interested" "Okay!"

So Human is good. But issue I see is with scaling it. For going big, it's not so possible to talk to 1000 people at once lol.

You can say do webinar, hire staff, do facebook ads. Yes that will bring in sales, but human to human interaction from the person your actually buying from seems very powerful. Especially for anything high ticket. Seems like untapped opportunity, esp if you are authority in specific niche.

To give example scenerio. Let's say you are offering some sort of monthly social media service. Finding clients would be talking to many at once etc. Once you reach 30k a month, recurring revenue, just via person to person talking to each. Then should you just continue as you are, or try and find a way to scale with systems such as webinars, fb ads etc.?

Whats your guys thoughts?