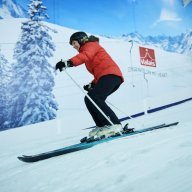 New Contributor
Read Fastlane!
Read Unscripted!
Hi, I'm an American college student living in a Central American country (parents moved here) but plan to transfer to the U.S. to finish college. I'm a computer science major but don't really enjoy programming so I don't know why I'm doing it. Before finding this forum, I browsed and still browse reddit.com/r/entrepreneur and blackhatworld.com. I'm not into social media (don't think liking, following and commented on Instagram profiles in order to promote products/build my follow count is fun), I'm not creative or artsy or have any skills, so I don't know what to do next. Sorry to sound self-depreciating. I read the
Millionaire Fastlane
. I hope I find my way.