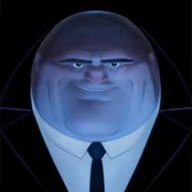 Bronze Contributor
Read Fastlane!
Read Unscripted!
Speedway Pass
I've been fired twice in my lifetime and quit a bunch of jobs. I think it's important to share these stories to let people know that the Slowlane is not the "safe" way. Plus it's a good opportunity to hear some humorous stories.

Here are my two stories (not too glamorous or funny but....):

1) Internship for a book publisher: Over one summer of my college junior year I had an "online internship" with a book publisher.

I was told large promises of how while it was a free internship, I would eventually get a cut of the book sales. Of course, that never happened (And in my belief, was never going to happen). I was fired long before that was to occur (about 6 weeks before).

Honestly I got fired because I was wise even in college. The guy running it thought that paying for a bunch of SEO backlinks and cheesy Youtube videos (which got a max of 500 views) was the way to sell the book. I disagreed. I said people reading and leaving real reviews is the best way to sell it. He disagreed.

Eventually I just didn't do his impossible demands that changed every single hour with his mood. I would do one thing and two hours later he would change it again. Then I just stopped altogether, "is it really worth doing all this work for free with the carrot on the stick for later?" Nope. I was fired soon after.

2) Car dealership: The last firing is what really kicked my entrepreneurial spirit in gear. I "sold cars" which really meant sitting on my phone reading e-books for 6 hours a day.

I don't think I've ever worked at a place with a higher number of pricks. The boss was a prick, all the assistants were pricks, all the salesmen with the exception of 1-2 were pricks, the porters were pricks, and the finance guy was a prick.

Thankfully I spent a lot of time researching business. Right now I'm working a much easier part-time job and working on money-making ventures.

One day I just upset my boss by not doing the impossible once more(not closing a sale on an impossible client). I got fired right there on the spot. I smirked, gathered my things, and walked out with the biggest sh*t-eating grin on my face. I was delighted to not have to go there again.