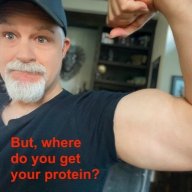 I followed the science; all I found was money.
Staff member
FASTLANE INSIDER
EPIC CONTRIBUTOR
Read Rat-Race Escape!
Read Fastlane!
Read Unscripted!
Summit Attendee
Speedway Pass
Jul 23, 2007
34,991
138,185
Heading to Vegas this month and I'd like to make a few crazy bets.

Looking to do seasonal stuff ...

Like picking the Jacksonville Jaguars to win the Super Bowl...

The Diamondbacks to win the World Series.

Taking suggestions! (No, I'm not making the bets above!)

Please include your reasoning!