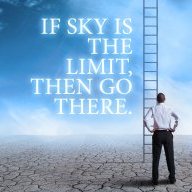 Bronze Contributor
Read Fastlane!
Read Unscripted!
Speedway Pass
Hey guys, after some research iv desided to do amazon FBA selling to pay my bills.
(ordering bulk from china and sending it to amazon)

Iv followed a detailed cource on the subject and now iv started.

Only being stubborn as always I thought I could take some shortcuts...
Apparently you cant!

I thought I could skip going for multiple samples and just pick on good supplier and it semed good enough so i went for them.

Only I deceded to change model last minute and dident look over the reviews properly.
Turns out the are bad quality and now im stuck with a shipment of 500pcs.

Its not the end of the world but it means ill have to sell these off cheeply and start all over again with a proper model.

Status:
Production almost finished cargo ready date 25-9-18

BTW I want to look into dropshiping next to FBA selling as selling with amazon has a large capital restriction ( I cant lend money aready got a morgage and you need capital to expand quickly)


PS is the trade war going to mean everyone will start doing FBA shipments to europe instead of USA?