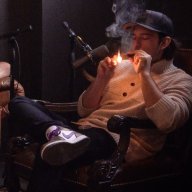 Silver Contributor
FASTLANE INSIDER
Summit Attendee
Speedway Pass
Discord
is temporarily upping the limit on Go Live streaming to 50 simultaneous people.


G Suite customers get free access to Hangouts Meet video-conferencing features:
* Larger meetings, for up to 250 participants per call
* Live streaming for up to 100,000 viewers within a domain
* The ability to record meetings and save them to Google Drive
Loom
, the video messaging & screen capture platform, until July 1st 2020:
- No recording limit on free plan
- Half price Loom Pro (now $5/mo)
- Extend all trials to 30 days
Microsoft Teams
is free for the next six months.

 Although, they've seen a 500% increase this week & it's
causing some issues..
Zoho Remotely,
a complete suite of apps for remote businesses, is free until July 1st, 2020.
Cisco Webex free version now supports unlimited usage and up to 100 people per meeting.

I also heard lots of ISPs and phone providers are removing data limits.


SentinelOne is offering free endpoint security (antivirus software) until May 15th.