New Contributor
Read Fastlane!
Read Unscripted!
Hey guys, i was just going around archive.org and looking at businesses back in the day. Specifically internet businesses, like google, yahoo and so on. Archive.org lets you see old "snapshots" of how websites looked like back in the day. Then i got the idea to look at Mj's old fastlane business, that changed his life, Limos.com.
Just wanted to post this to motivate you guys, cause it definitely did motivate me. This is because, these snapshots just show the whole fastlane process. And that we have to stay patient to see results.
(Many website elements did not get in this snapshot. that is why there is allot of errors.)
This is from 2000: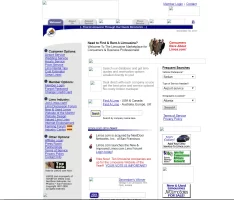 Then the website got redesigned.
Around 2004:
And this is a snapshot from 2007 i think( Mj help me out here
).