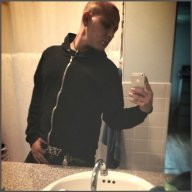 Legendary Contributor
EPIC CONTRIBUTOR
Read Fastlane!
Read Unscripted!
Speedway Pass
User Power
Value/Post Ratio
224%
May 10, 2015
3,141
7,036

For those that don't know Neuralink is crazy.
It's a neurotechnology/nanotechnology company with the aim of developing implantable brain–computer interfaces (BCIs.) In other words, your brain will just connect directly to the internet.
Elon Musk: I'm about to announce a 'Neuralink' product that connects your brain to computers
Elon Musk says he will soon announce a Neuralink product that can make anyone superhuman by connecting their brains to a computer.
He says Neuralink increases the data rate between the brain and computers and will give humans a better shot at competing with AI.
View: https://www.youtube.com/watch?v=cvEyTaCzHeU
Elon Musk: I'm about to announce a 'Neuralink' product that connects your brain to computers
The product being released most likely won't allow you to directly connect in, but according to Musk the early product is impressive and 'beyond what people think is possible.'