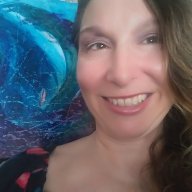 Bronze Contributor
Read Rat-Race Escape!
Summit Attendee
Speedway Pass
User Power
Value/Post Ratio
78%
Jun 18, 2017
142
111
Inventor lets tinkerers get hands on junk | The Honolulu Advertiser | Hawaii's Newspaper
I wanted to share this story, I was thinking about this the other day on my road trip to the "Cliffs of Moher" Ireland.. learning my brother's wife is having heart problems made me think about this fascinating person, years ago I came upon the family home one beautiful and unexpected day a day I somehow was dying of thirst on an unexpected hike n came upon their family home on Big Island of Hawaii
It's an older article but shows how solving a problem and bankruptcy near-miss drove Bakken to develop the
Medtronic Mission
, which still guides the company. The mission helped the young company to stay focused on areas where it could truly help patients.