Platinum Contributor
FASTLANE INSIDER
Read Fastlane!
Read Unscripted!
Speedway Pass
SLEEP!
I pulled my back playing racquetball and couldn't sleep well. Little did I know how little of sleep I got. I didn't realize it until I looked at my smartwatch data.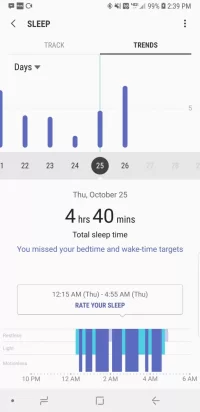 I was shocked how little sleep i was getting! All week I tried to stay focused and work, my work was done poorly, kept making mistakes, not very consistent, and didn't really get much done. It just didn't make sense why I wasn't getting things done until I looked at my data.
So, Last night I finally made myself go to bed at 8pm as soon the kids were down.
I woke up after a good 8 hours of sleep and I got almost all of the things I wanted done this week completed within a few hours. For those who think working hard and staying up is a need for being an entrepreneur, its not worth it if you don't find time to exercise, sleep, and spend time with people you love.