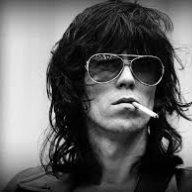 New Contributor
Read Fastlane!
Read Unscripted!
User Power
Value/Post Ratio
107%
Jan 6, 2018
14
15
31
Hi all. I was wondering what your preferred news sources regarding the cryptocurrency world were? If anyone cares to share that is.

Typically I read CoinDesk, follow some channels on Telegram, Listen to a few podcasts, i.e. the bad crypto podcast.

Just intrigued to hear other's preferences.