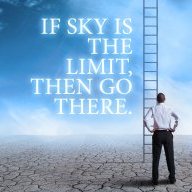 Bronze Contributor
Read Fastlane!
Read Unscripted!
Speedway Pass
Oke F*ck it ill post my idea on the forum:
I got this idea to buy pooltables and or foosball tables and rent them out to bars, cafes, hotels ect.
Example; I can buy a pool table for about 3000€ (proberly for less but this is just an example)
To play the pooltable people it cost 2€
A game on avarage takes about 30min
Say the location i rent it to has 10 hours of fulltime bussines 10u => 20 games played => 40€ a week=> 160€ a month
I ask only 100€ a month rent for the pool table
3000/100= 30 months => 2,5 years then ill have earned my investmet back.
As a bonus i can add a maintenence package for 10€ a month
Atm i own a house what i could sell in the current Dutch market i should get about 40k profit (-tax and morgage)
Say i do this and buy 20 x pooltables for a discouted price 2000€
Then i would have 2000€ passive income.
Am i missing something or could this be my ticket out of the slowlane?
CENTS
?
Control? i will spread the tables over multiple locations and have my company name emblemed on the tables
Entry? anyone with capital can do this so no.
Need? havent validated it yet but the there are not many locations in NL with tables and the ones that are are always in use. (ill have to look into this more though)
Time? perfect i only have to install them and i can even get someone als to do maintenence on them if i want.
Scale? is dependent on how € much i invest in it